WLC Small Tool Case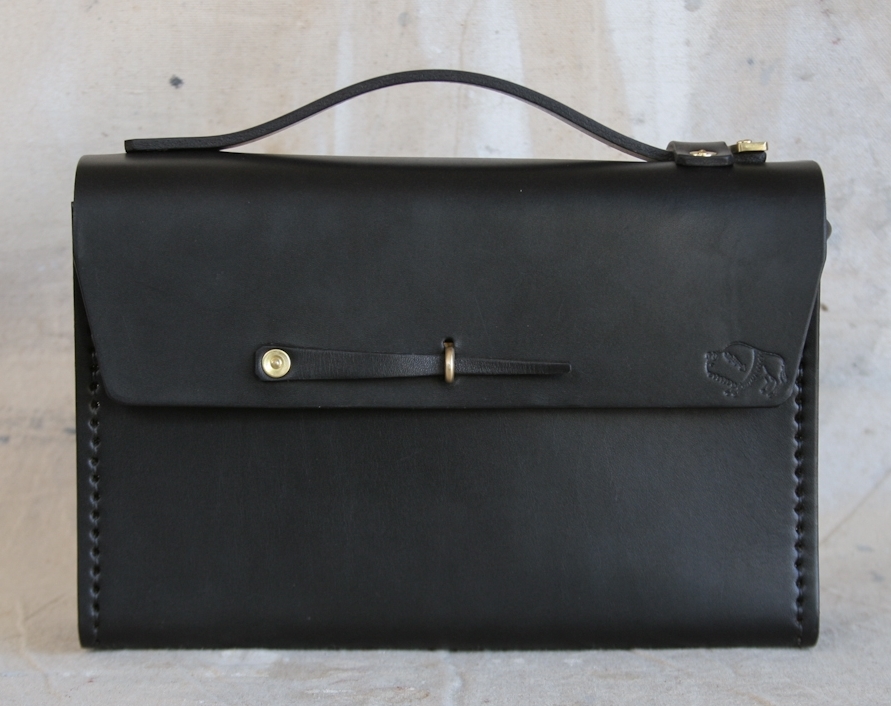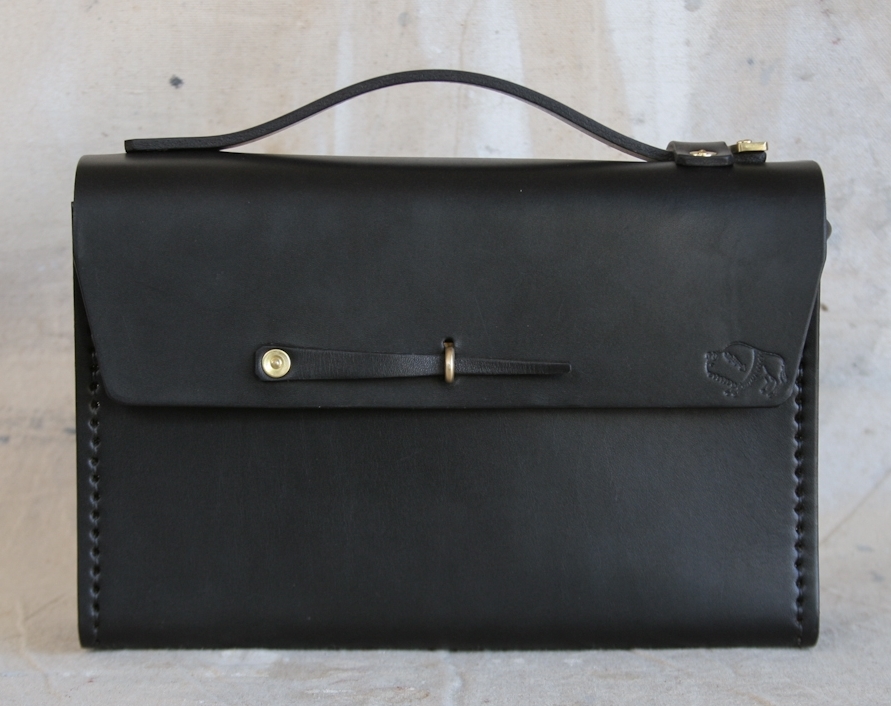 sold out
WLC Small Tool Case
Here at Westward Leather Co. we find inspiration from many things. The WLC Small Tool Case is draws it's character from WWII military, but finds it's purpose in the hands of the modern day professional. With it's compact size, it is ideal for daily Doctors tools, a Camera and/or lens', a stylist or barbers equipment, or around the home or office as a multi-functional container. Versatility and elegance, coupled with durable function.
Made from sturdy 8/9oz Black Bridle Leather, with 4.5 oz leather for side panels to provide greater flexibility, hand-set solid brass rivets, custom hand made solid brass hardware, hand painted hand smoothed edges, a flat sliding top carry handle paired with threaded loop closure system: This item is truly one of a kind! The interior is completely open, easily modifiable for you personalized organization. (please contact me for potential custom interior needs)
As with all things Westward Leather, the Small Tool Case is made to last for years and years, and for with use will soften, patina, and gain character specific to it's owner. Though all items are built to last, as an owner of leather goods you have a part to play to extend the life of your goods so that they may outlast you. Please check out our Product Care page to help get you on your way.
Dimensions:
Across: 10"
Height: 6.5"
Width: 3"
** Here at WLC we aim to provide your purchase as quickly as possible, however due to the custom handmade nature of this product, please allow for a one week turnaround time. We thank you for your patience!